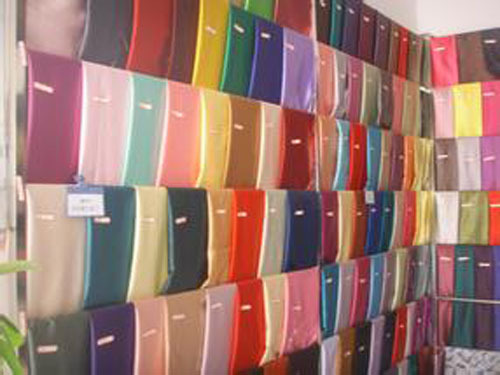 China's textile industry is facing unprecedented difficulties this year. Domestic and overseas cotton price fluctuations are still large and the developed markets in Europe, America, Japan and other countries are lower than expected, the decline in the developing market is obvious, and the comparative advantage of China's textile and garment industry is gradually disappearing. In order to fight for orders in the fierce competition, many textile and garment companies have shifted their manufacturing bases to Southeast Asia where production costs are lower. Some people in the industry pointed out that China's textile manufacturing industry has shifted overseas into a general trend, and the transfer of enterprises is spreading from clothing to the upstream of the industrial chain, such as yarn and dyeing and finishing.

Eagerly rushed to Southeast Asia for investment opportunities

More and more textile and garment companies have joined the army of Southeast Asian investment. A person in charge of a textile company in Fujian told reporters that investment in Southeast Asia in previous years is still in a wait-and-see phase. Now many companies have started practical actions. At the beginning of the new year this year, the company went to Dhaka to participate in the Bangladesh Garment and Textile Fabrics Fair, and then conducted an in-depth inspection of the country's textile and clothing industry. During the inspection tour in Bangladesh, the company found that many companies from home also visited Bangladesh for the same purpose.

There is a lot of information that shows that some companies in the textile industry bases now hold delegations to invest in Southeast Asia. For example, more than a dozen textile and garment export enterprises in Quanzhou, Fujian Province, went to Bangladesh for a 12-day visit to the country's textile and clothing industry shortly afterwards, and joined the investment trip to the Cambodian textile and garment industry. According to the companies participating in the Cambodian textile and garment industry inspection tour, they visited the Guangdong Denim garment industry organization and went to Cambodia to inspect and negotiate with enterprises during their visit to the Anlongjili Special Economic Zone in the province of Kampuchea, Cambodia. Southeast Asia has become a hot spot for Chinese textile companies to invest overseas.

In recent years, the market has been sluggish, exports have been difficult, costs have risen, and the difference between domestic and foreign cotton prices has widened, leaving most textile and apparel export companies to experience an unprecedented crisis of survival and development pressure. This is the main reason why Chinese textile companies are keen to invest in Southeast Asia. In particular, private small and medium-sized textile and garment manufacturing enterprises, the difference between domestic and foreign per ton of cotton 4000 to 5,000 yuan, only the original cotton will need to pay a higher cost. At the same time, labor costs have been increasing year by year. As a traditional labor-intensive industry, textile and clothing costs have been increasing by 15% year-on-year, and labor shortages have often been encountered.

At the same time, the successful effects of some textile and garment companies that went out beforehand have also given more textile and apparel companies the impulse to go out. Relevant information shows that more than 30 Fujian Quanzhou enterprises that went abroad to invest and establish plants in Southeast Asia in recent years led Quanzhou's export of ASEAN's textile fabrics and textile machinery equipment to 451 million US dollars and 176 million US dollars, an increase of 33.1% and 21% respectively year-on-year. . These companies investing in Southeast Asia first were profitable both at home and abroad, attracting more companies to invest in Southeast Asia.

Increased investment in upstream textile projects

The enterprises that invest in Southeast Asia in the early stage are mainly garment enterprises. Some garment companies have reduced their cost pressures by investing in areas where processing costs are lower in Southeast Asia.

According to Wang Yihuang of Huizhou Baowei Garment Co., Ltd., the company has a processing plant in Vietnam and half of its manufacturing capacity has been transferred to Vietnam. After the productivity of enterprises was transferred to Vietnam, the cost was reduced a lot. Ningbo Shidanu Group Co., Ltd. has factories in Cambodia and Burma. Because it has a large-scale processing base in Southeast Asia where costs are lower, Lion Danou can cope with the declining order prices in recent years.

Now many large companies have also started to invest in garment factories in Southeast Asia. On the evening of December 2, 2013, Lutai Textile Co., Ltd., a well-known textile company in Zibo, Shandong Province, issued an announcement on foreign investment, saying that it plans to invest 8 million US dollars to establish a wholly-owned subsidiary in Thailand, Lu Tai (Cambodia) Co., Ltd., mainly engaged in shirts. Processing and sales, the production scale for the processing of 3 million shirts. The announcement on March 26, 2014 announced that it plans to invest additional 12 million U.S. dollars in Luthai (Cambodia) Co., Ltd. with a total investment of 20 million U.S. dollars.

In addition to clothing, some yarn and dyeing and finishing companies are now shifting their production bases to Southeast Asia. Huafu Color Spinning Co., Ltd. is a global leader in the color spinning yarn industry. The company's announcement in December 2013 stated that it plans to invest US$136 million to set up a color spinning yarn manufacturer in Vietnam. In March 2014, Sun Weiting, chairman of the company, stated at the 2013 annual performance meeting of Huafu Color Spinning Co., Ltd. that this year's Huafu project is mainly based in Vietnam. The annual first-year report of Huafu Spunlace announced recently showed that the Vietnamese project was put into production in the fourth quarter. Blum Orient Co., Ltd. invested nearly $100 million to set up a plant in Vietnam in November 2012 and has invested an additional $150 million in January this year. It is understood that Blum Oriental Co., Ltd. is mainly engaged in the research and development, production and sales of colored spinning yarns. Its operating products include pure cotton colored spinning yarns, blended spinning colored spinning yarns, etc. It is the leading color spinning yarn manufacturer in China.

The cost forces both Blum and Huafu to invest heavily in building factories in Vietnam. This is a common problem faced by Chinese textile companies. With the introduction of the direct subsidy policy for cotton farmers next year, domestic and foreign cotton prices have narrowed until convergence, and a major impetus for overseas expansion of textile companies may be weakened, but the cost of domestic labor, environmental protection, and land will continue to grow, and textile companies will shift their production bases overseas. The trend will not change.
Viscose Rayon Fabrics,Vicose Rayon Moracian Crepe,Viscose Stripe Dobby Lurex Fabric,Viscose Lurex Fabric
ShaoXing JuYuan Textile Co.,Ltd , https://www.sxjuyuantex.com